Wine tasting every friday 5pm-7:30pm!!
FREE Bull Run Cider Tasting this Saturday the 19th from 5-7pm!
Wine Tastings
Join us every Friday evening from 5-7:30 pm for wine tastings.
Each week we focus on a different region, grape varietal, producer or importer.
Tastings typically include 5 wines for $10 per person.

Friday, October 18th
Wines of Loire with Jon
Friday, October 25th
Wines of St.Cosme with Darryl
Beer & Cider Events
Saturday, October 19th
Bull Run Cider Tasting 5-7pm FREE
Saturday, November 2nd
Migration Brewing Tasting 5-7pm FREE
Events
October we'll be celebrating French Wines all month long!
Private Jura Wine Dinner Saturday, 26th from 6-8pm
Aged Jura wine tasting with Travis paired with a 3-course Family Style Dinner
$95 per person, seats are limited, inquire at the shop
The Portland Bottle Shop is your place for specialty wine, beer and sandwiches. Grab a seat at the shop or take it to go.
Located in the Sellwood neighborhood of SE Portland, The Portland Bottle Shop serves hand-crafted sandwiches, soups and salads, along with wine by the glass and 8 rotating taps. Check out our weekly food specials, join us every Friday night for a wine tasting and visit our events page for upcoming live music and beer tastings. Whether you are in need of a bottle of wine or beer for dinner, meeting friends for lunch or gathering with a group small or large, we look forward to seeing you soon.
The Portland Bottle Shop offers over 400 wines and 300 beers from around the world, as well as ciders and other specialty beverages. Our Case of the Month special is not to be missed, 12 great wines for 20% off. Let our friendly staff help select a bottle for you to pair with dinner, share with friends or a gift for someone special.
Phone
(503) 232-5202
Location
7960 SE 13th Ave
Portland, OR 97202
Hours
Sunday - Thursday
11:00 am – 9:00 pm
Friday & Saturday
11:00 am - 10:00 pm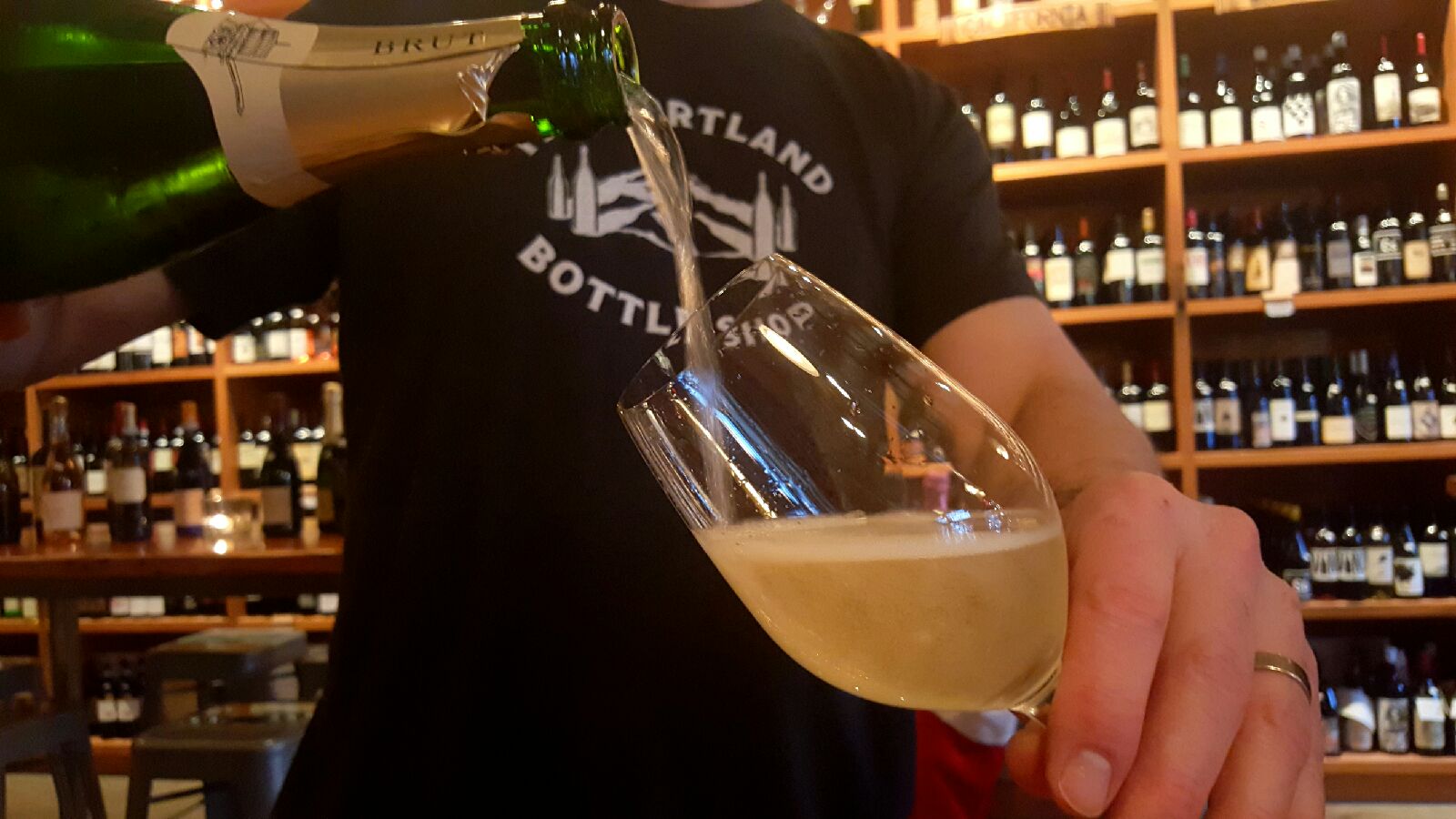 PHONE
(503) 232-5202
E-MAIL
info@pdxbottleshop.com
LOCATION
7960 SE 13th Ave
Portland, OR 97202
HOURS
Sunday - Thursday
11:00 am – 9:00 pm
Friday & Saturday
11:00 am - 10:00 pm