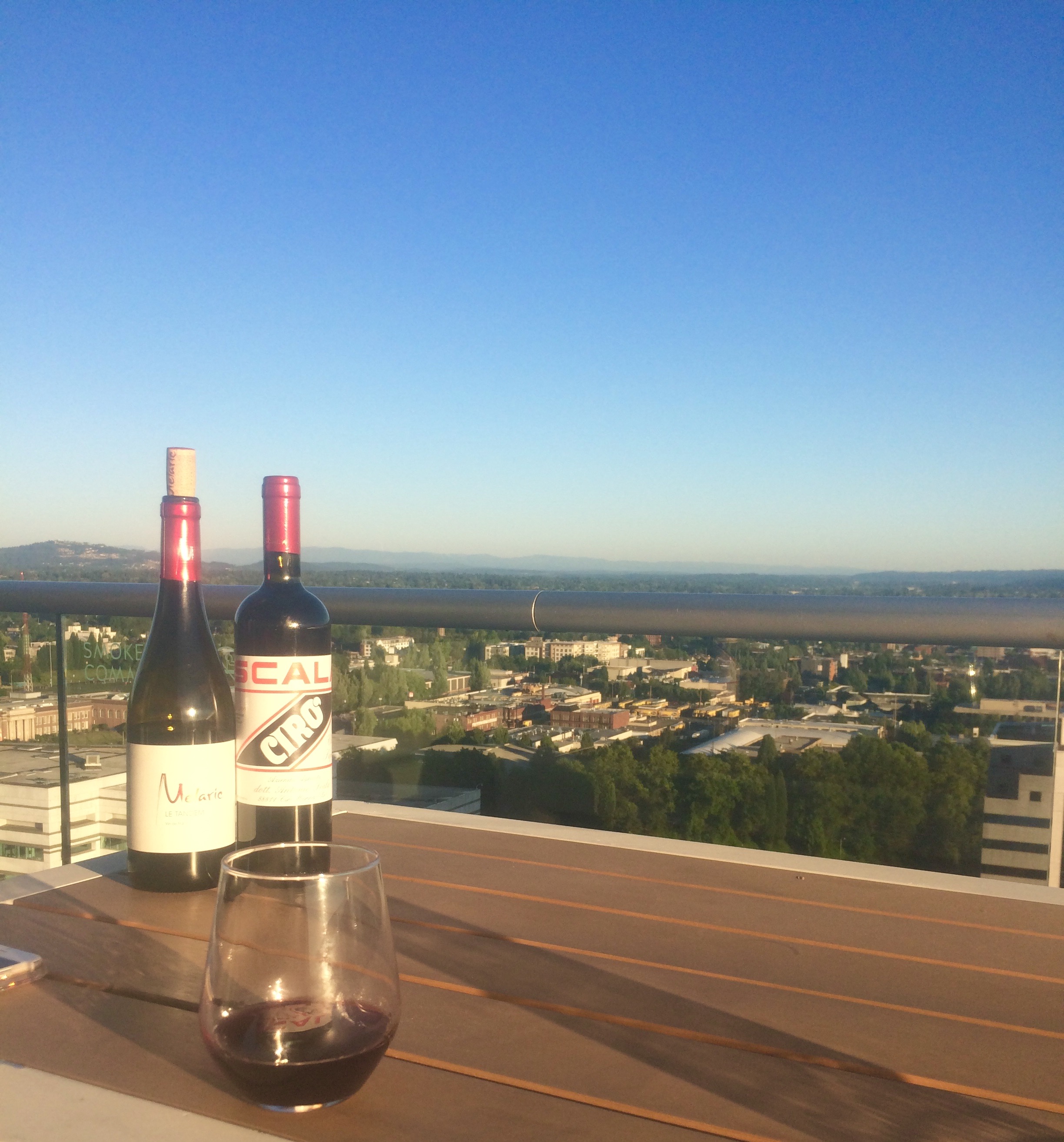 Just as the seasons determine the produce we grow and eat locally, the bottle of wine you choose for your meal depends on the weather. During the cold, gray winter we gravitate to a bold, Washington Syrah. On a blazing hot day, Portugal's effervescent Vinho Verde is the perfect accompaniment to an evening on the porch.
Warm weather doesn't mean you have to say goodbye to red wine completely...some bottles are best served chilled.
Melaric Tandem '15 – A blend of Grolleau and Cabernet Franc from the Loire Valley; I confess, I am a bit of a Loire fanatic. The region is home to precise, mineral driven Sauvignon Blancs and Chenin Blancs that range from tart lemon bombs to honey drizzled baked apples. Grolleau derives its name from the French word for crow because the grape skins are super dark and Cabernet Franc brings a bell pepper savory note to the table. On first sip you are greeted with the most delightful raspberry tang, juicy but not sweet. Pepper, spice and a hint of plum carry through the finish. Melanie and Aymeric, a young couple who met at enology school, today rent cellar space in an old castle and craft gorgeous Chenin Blancs, sparkling Cabernet Francs and a spellbinding dessert wine.
Vigneti Massi 'Terra Sic Est' Rosato '15 – Okay this wine is not a red wine, it's a rosé but it looks extremely different than our favorite pinks from Southern France. The reason why this rosé looks more like your favorite glass of Pinot Noir is because the Italian style of rosé is often referred to as overnight wine. French winemakers tend to pick rosé in the cooler evening hours and allow the juice of the grapes and the red grape skins to soak together for only two or three hours. Most Italian winemakers soak overnight, resulting in a mouthwatering blend of strawberries and herbs. Perfection when served with charcuterie!
Scala Ciró Rosso Classico Superiore '13 – Say it with me now: Gah-L'YEE'OHP-oh. Gaglioppo is intimidating in name only, this light and refreshing red from Southern Italy is a crowd pleaser. Grown on the seaside you can almost taste the salt air in the crackling, rolling finish chock full of acid. Not to be outdone, blackberries play a major role in this juicy, juicy red. It's almost tomato season...pair with tomatoes and a hunk of fresh mozzarella.
Stop by the shop and enjoy a chilled red on our patio, our ice buckets are at the ready!
Cheers,
Joanna